Title:
Proposed Pedestrian Bridge over Oyster River
Slideshow Presentation
Best viewed by downloading
Preview
Converted Images may contain errors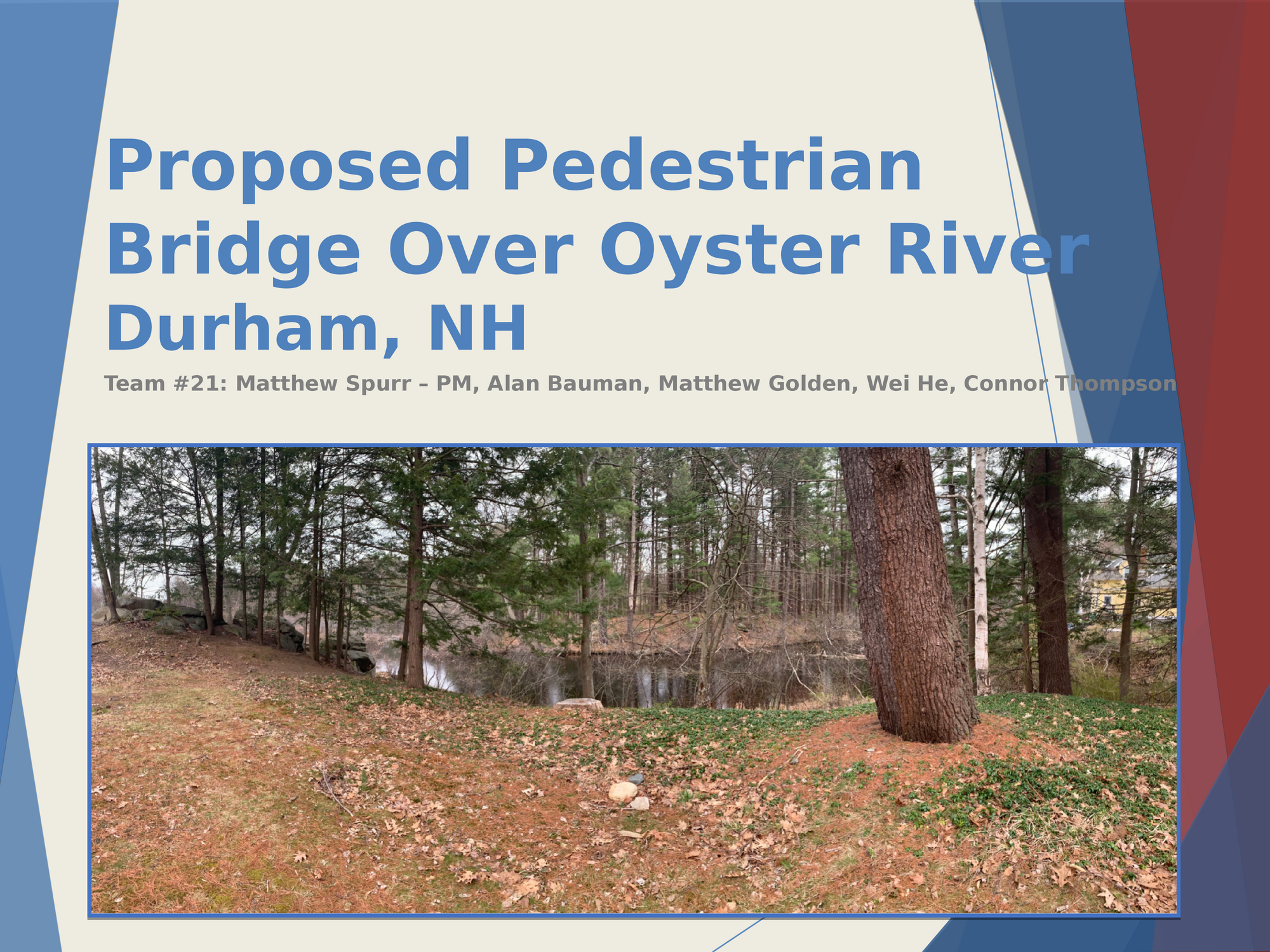 Poster
Preview
Converted Images may contain errors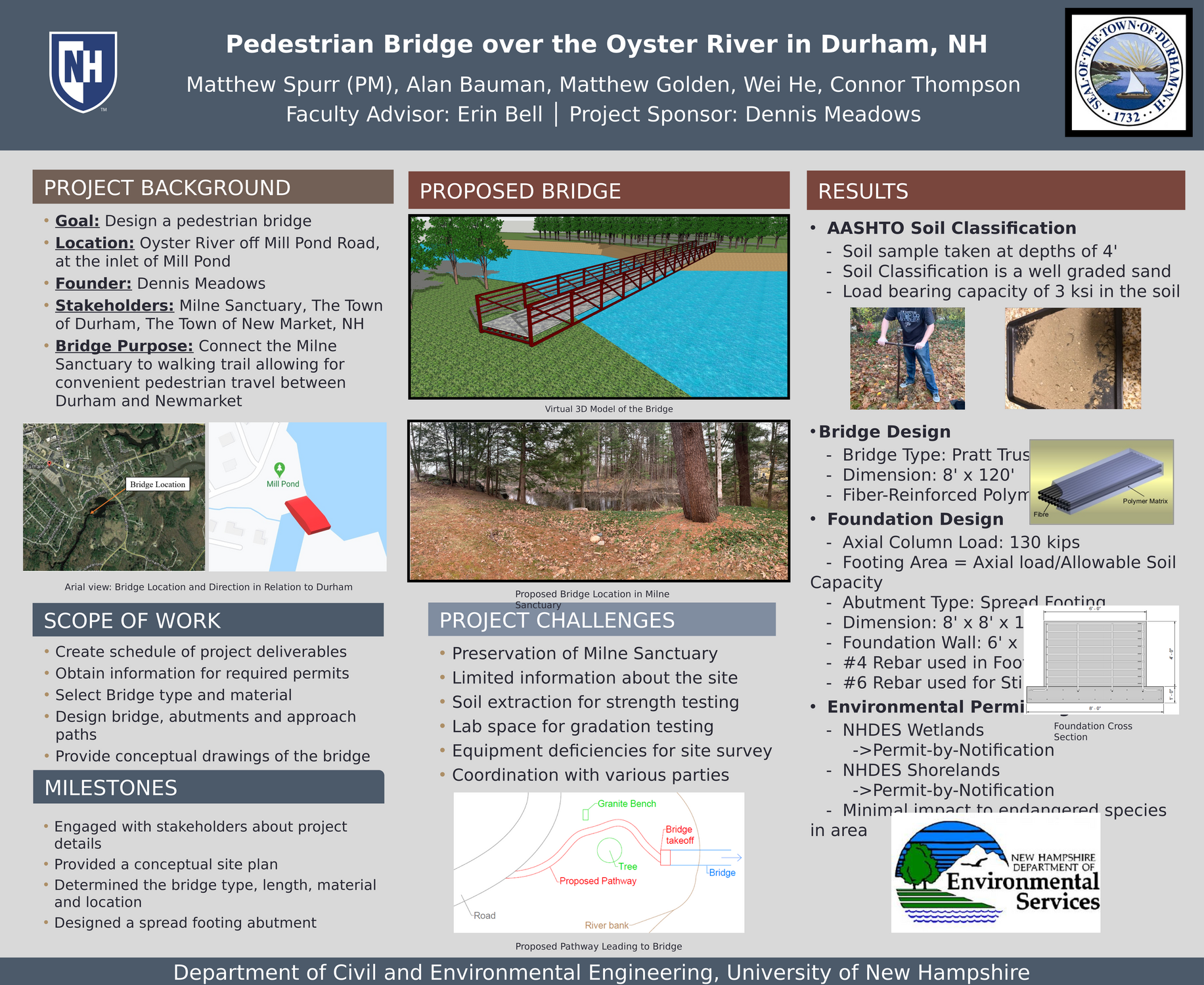 Video
Abstract
A private client, Dennis Meadows, was interested in implementing a pedestrian bridge over the Oyster River in Durham, NH, to connect existing pedestrian trails and travel ways. The proposed site is located off of Mill Pond Rd. and you must travel through a parcel of land dedicated to the Milne family. This parcel of land is referred to as the Milne Sanctuary and the western side of the site. The eastern part of the site is a heavily wooded area that contains wetlands and is off of Route 108. This bridge will provide a pedestrian link, and allow for surrounding residents to travel to and from Newmarket and Durham, conveniently. Often times, traveling through Main St. in Durham, NH can be difficult and overly crowded. This bridge allows for pedestrians to avoid traveling through downtown Durham and enjoy a peaceful and scenic route to the center of Durham. Our task was to conceptually design this pedestrian bridge, which entailed - permitting requirements, bridge type selection including material selection, abutment design, loading parameters, uses of the bridge, and soil classification. The poster we created, highlights these tasks and how we, as a team, came to a conclusion on which options were best given the existing site conditions.
Authors
| First Name | Last Name |
| --- | --- |
| Wei | He |
| Matthew | Golden |
| Connor | Thompson |
| Matthew | Spurr |
| Alan | Bauman |
Leave a comment
Submission Details
Conference URC

Event Interdisciplinary Science and Engineering (ISE)

Department Civil and Environmental Engineering (ISE)

Group Design

Added April 24, 2020, 2:34 p.m.
Updated April 24, 2020, 2:36 p.m.
See More Department Presentations Here