Site Request: media-gallery.unh.edu '1' Gallery Settings: '1'
Title:
Keene's Robert J. Prowse Bridge Rehabilitation
Slideshow Presentation
Best viewed by downloading
Preview
Converted Images may contain errors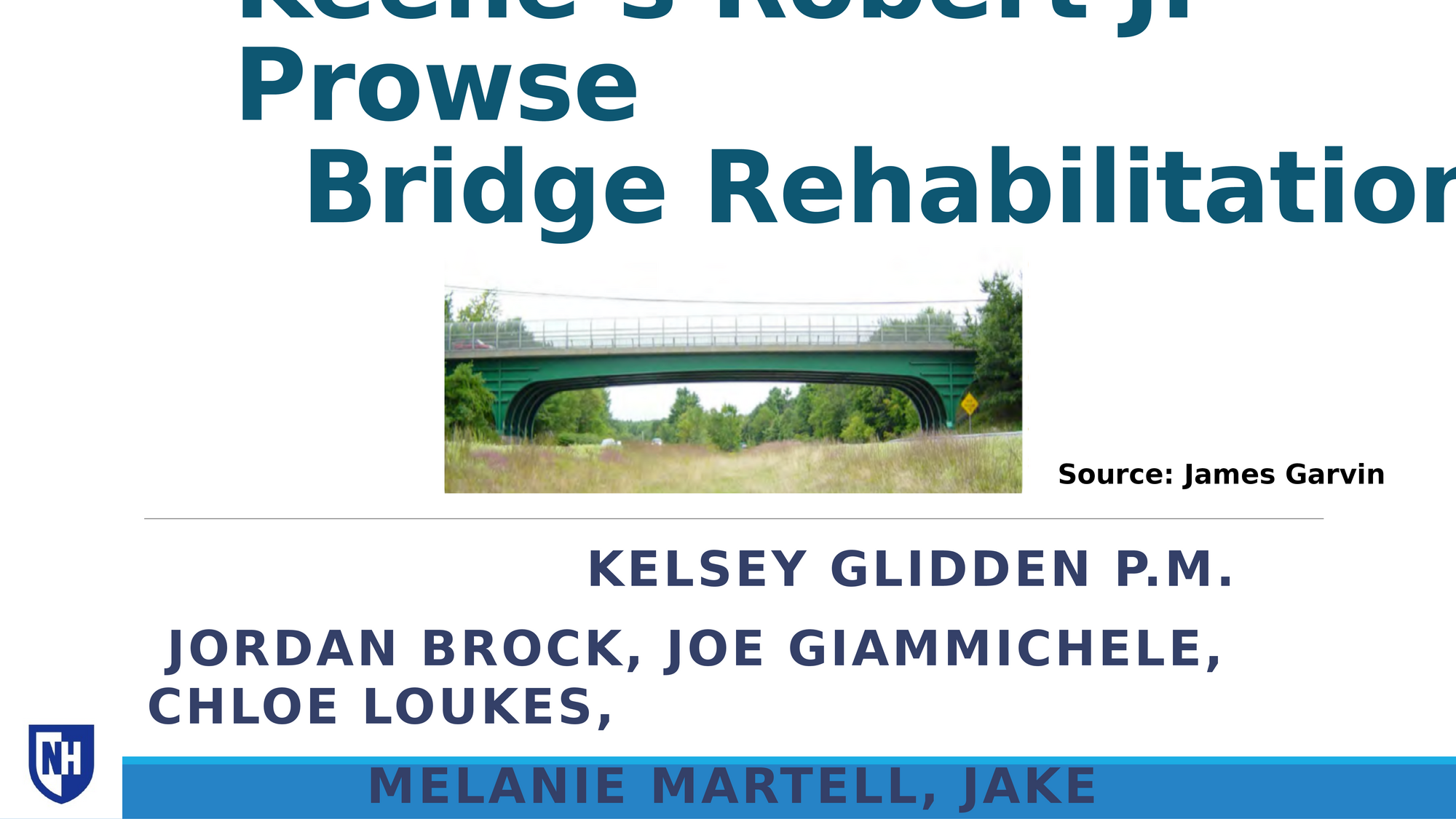 Poster
Preview
Converted Images may contain errors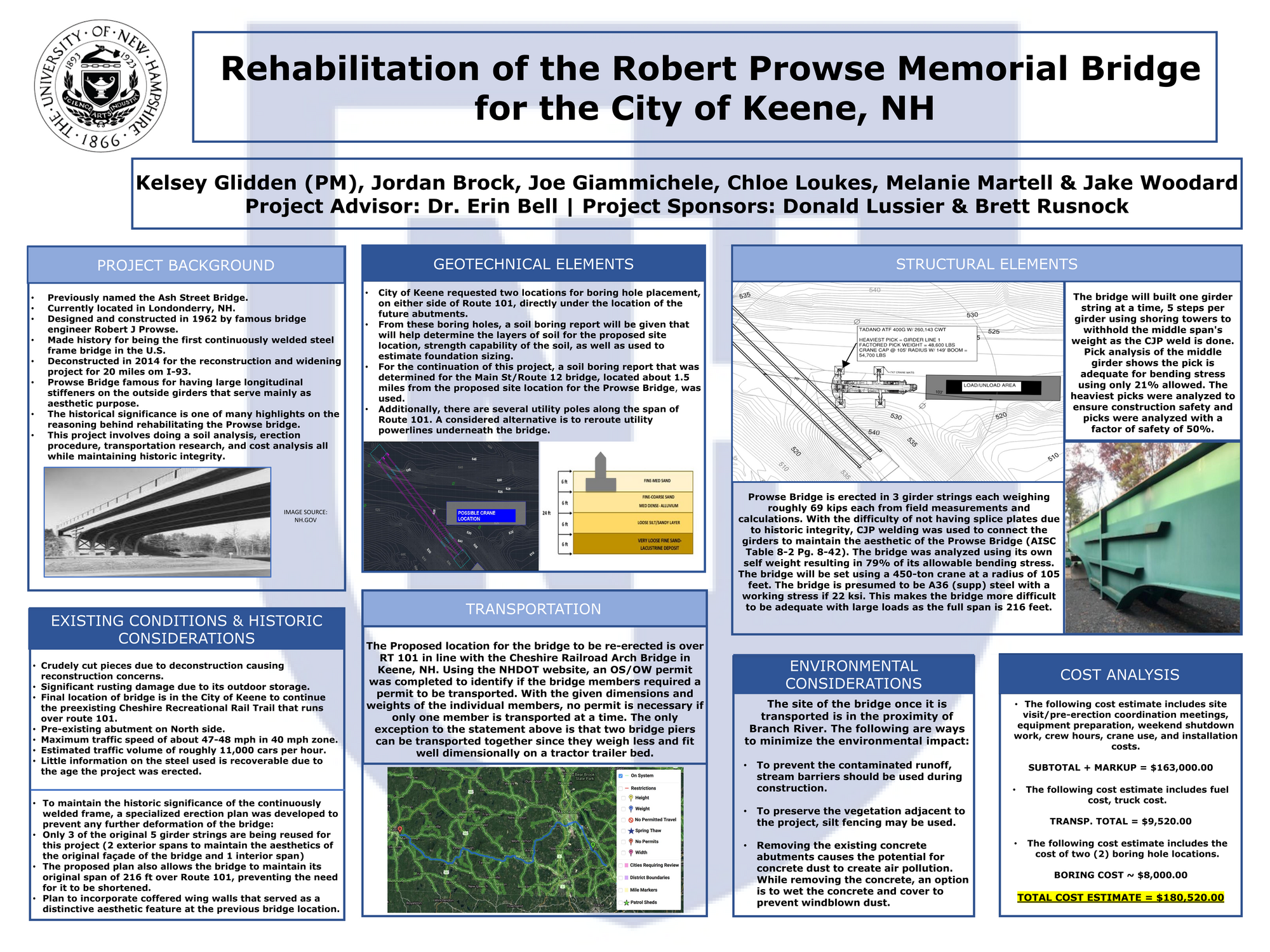 Video
Abstract
In September of 2019, a team of undergraduate students from the University of New Hampshire paired with the City of Keene to work on the rehabilitation and transportation of the Robert J. Prowse Memorial Bridge from Londonderry to Keene, NH. The proposed bridge will connect the Cheshire Trail Rail over Route 101 and will provide safe transport for pedestrians over the busy roadway. The Prowse Bridge faced demolition after its removal over I-93 in Londonderry, NH during a highway widening, but due to the bridge's historic significance for being the first continuously welded steel frame bridge in the United States, a plan to utilize this bridge, while keeping the original integrity of the design, became a priority.
Authors
| First Name | Last Name |
| --- | --- |
| Jordan | Brock |
| Kelsey | Glidden |
| Joe | Giammichele |
| Chloe | Loukes |
| Melanie | Martell |
| Jake | Woodard |
Leave a comment
Submission Details
Conference URC

Event Interdisciplinary Science and Engineering (ISE)

Department Civil and Environmental Engineering (ISE)

Group Design

Added April 24, 2020, 2:32 p.m.
Updated April 24, 2020, 2:34 p.m.
See More Department Presentations Here