Site Request: media-gallery.unh.edu '1' Gallery Settings: '1'
Title:
Tuscan Village Redevelopment
Poster
Preview
Converted Images may contain errors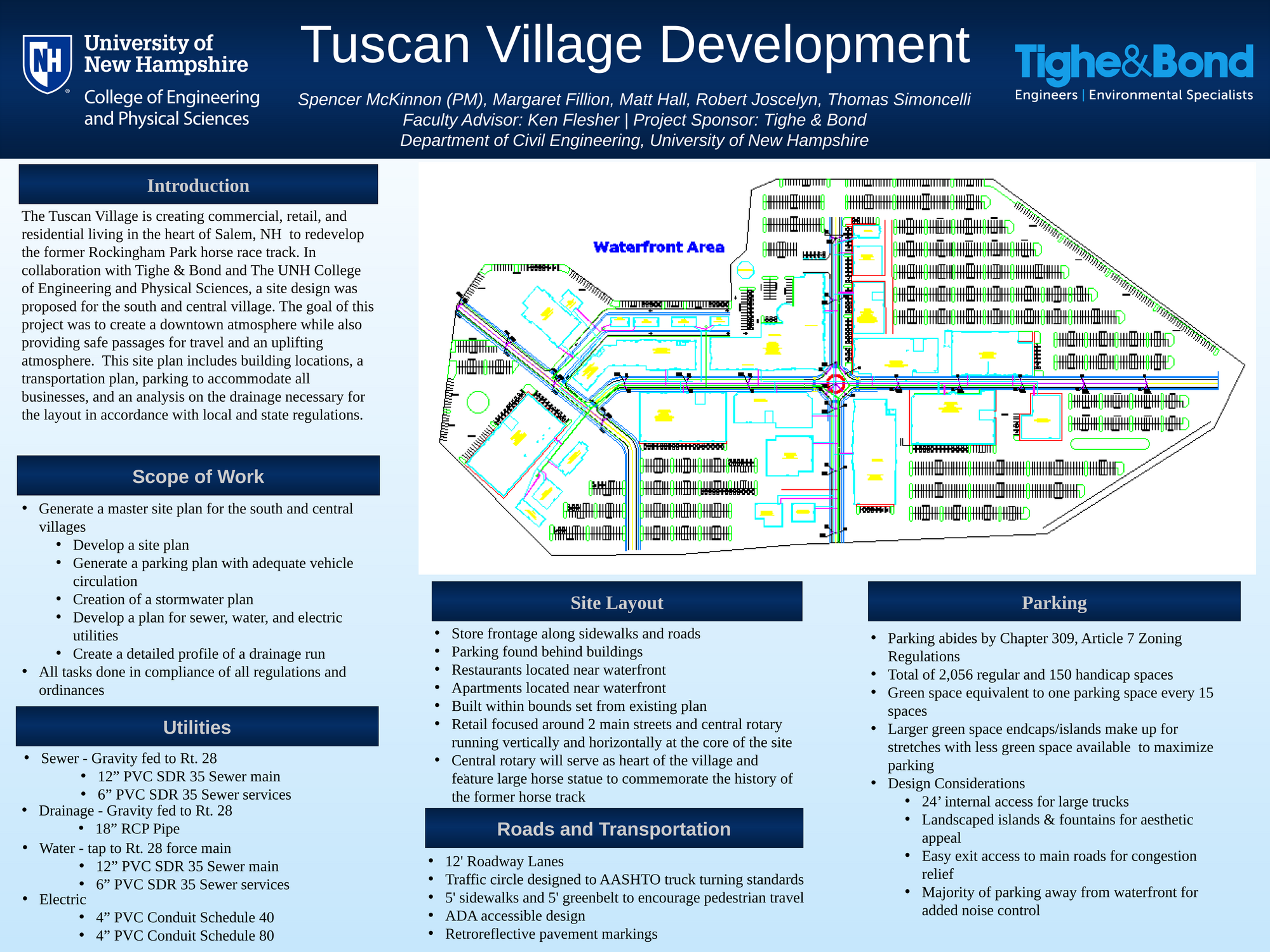 Video
Abstract
The Tuscan Village is creating commercial, retail, and residential living in the heart of Salem to redevelop the former Rockingham Park horse race track. In collaboration with Tighe & Bond and The UNH College of Engineering and Physical Sciences, a site design was proposed for the south and central village. The goal of this project was to create a downtown atmosphere while also This site plan includes building locations, a transportation plan, parking to accommodate all businesses, and an analysis on the drainage necessary for the layout in accordance with local and state regulations.
Authors
| First Name | Last Name |
| --- | --- |
| Matthew | Hall |
| Thomas | Simoncelli |
| Robert | Joscelyn |
| Spencer | McKinnon |
| Margaret | Fillion |
Leave a comment
Submission Details
Conference URC

Event Interdisciplinary Science and Engineering (ISE)

Department Civil and Environmental Engineering (ISE)

Group Design

Added April 24, 2020, 2:20 p.m.
Updated April 24, 2020, 2:21 p.m.
See More Department Presentations Here