Site Request: media-gallery.unh.edu '1' Gallery Settings: '1'
Title:
Downtown Concord, NH Stormwater Improvement
Video
Poster
Preview
Converted Images may contain errors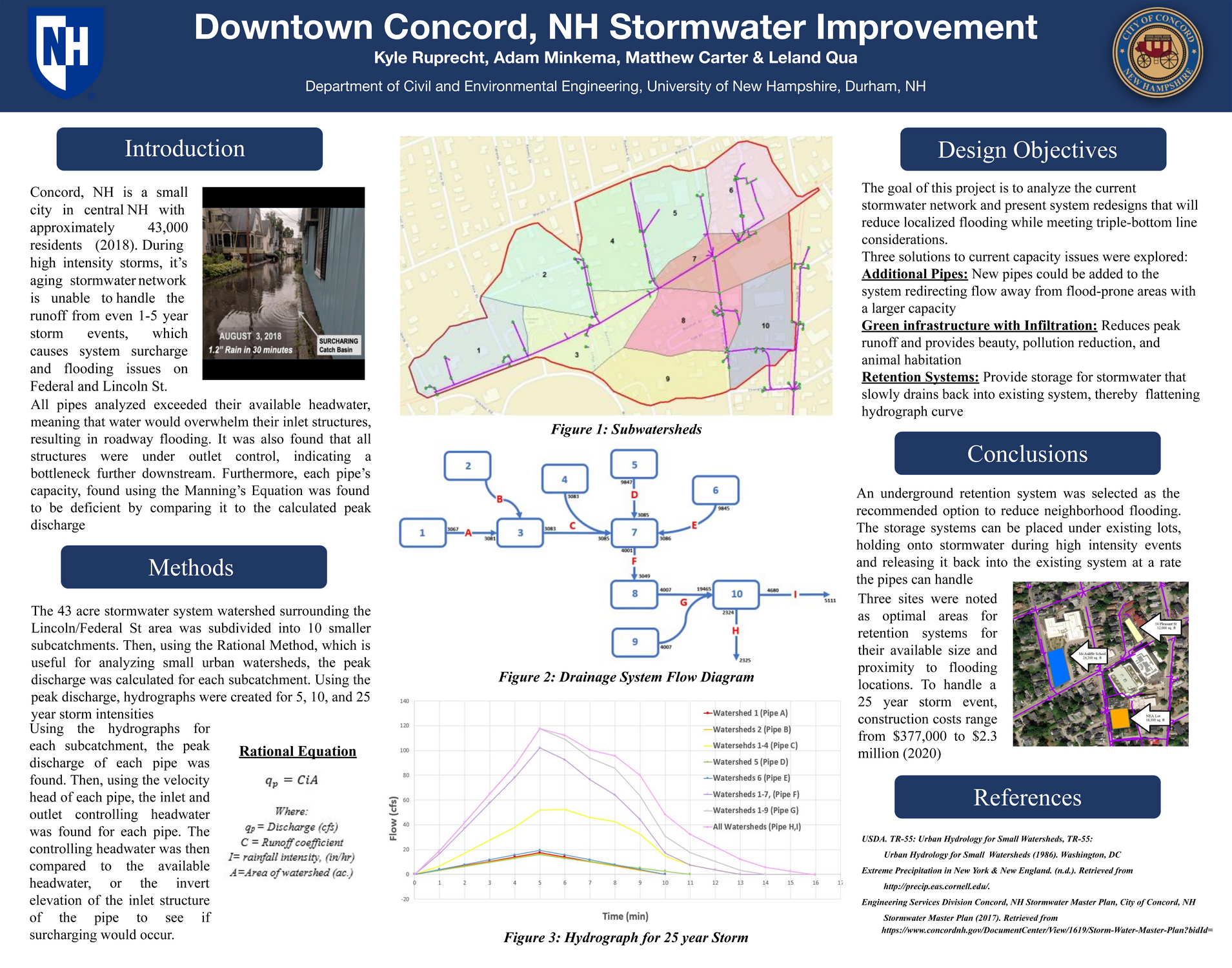 Award: Winner
Abstract
During high intensity storms in Concord, NH, the city's aging stormwater network is unable to handle the runoff from even 1-5 year storm events, which causes system surcharge and flooding issues on Federal and Lincoln St. The goal of this project is to analyze the current stormwater network and present system redesigns that will reduce localized flooding while meeting triple-bottom line considerations. There were three solutions to current capacity issues that were explored: additional pipes, green infrastructure with infiltration, and retention systems.
Authors
| First Name | Last Name |
| --- | --- |
| Leland | Qua |
| Adam | Minkema |
| Kyle | Ruprecht |
| Matthew | Carter |
Leave a comment
Submission Details
Conference URC

Event Interdisciplinary Science and Engineering (ISE)

Department Civil and Environmental Engineering (ISE)

Group Investigation and Assessment

Added April 24, 2020, 3:19 p.m.
Updated April 28, 2020, 8:16 p.m.
See More Department Presentations Here