Site Request: media-gallery.unh.edu '1' Gallery Settings: '1'
Title:
Albacore Museum
Poster
Preview
Converted Images may contain errors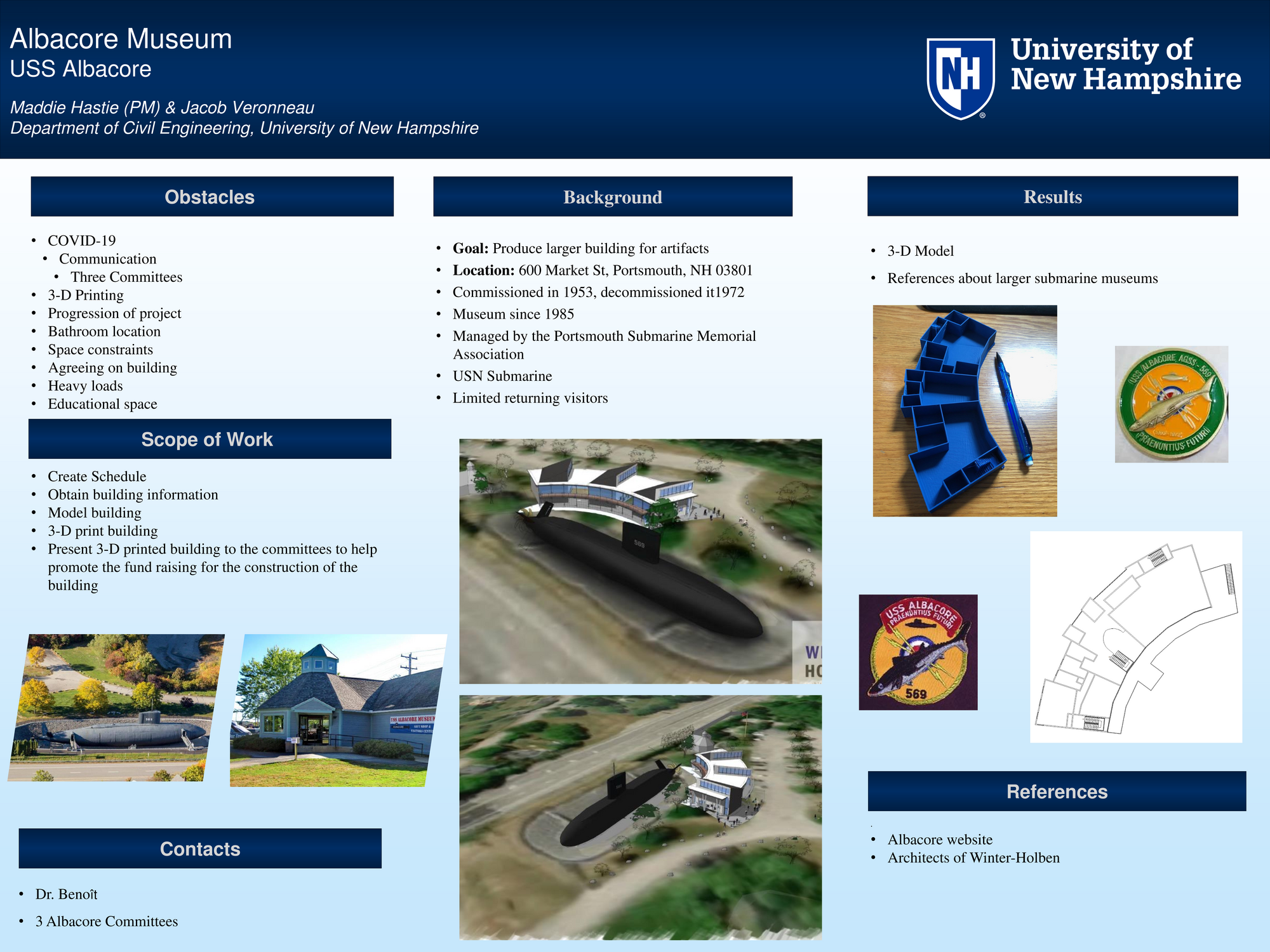 Slideshow Presentation
Best viewed by downloading
Preview
Converted Images may contain errors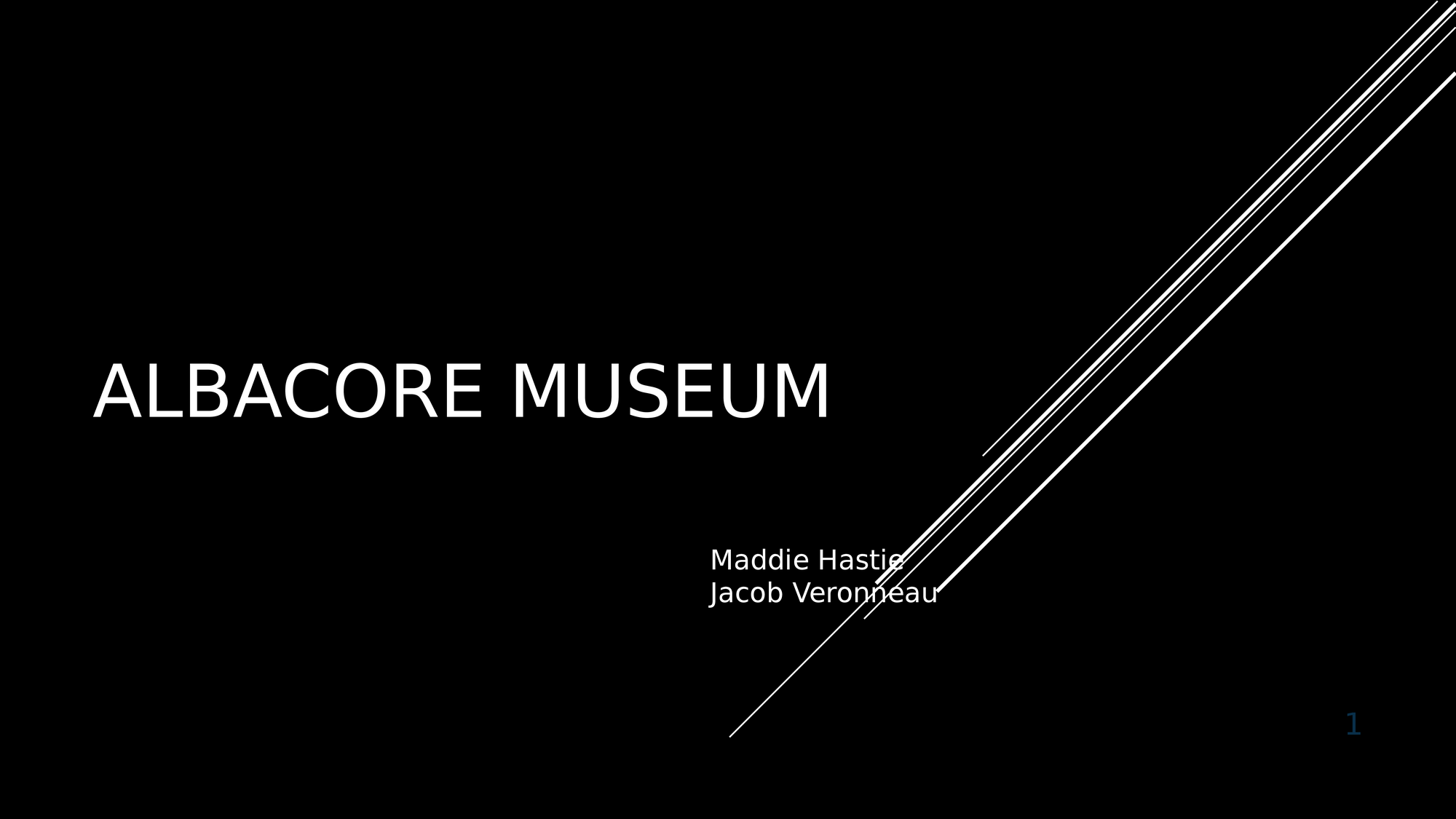 Video
Abstract
UNH students worked cooperatively with the Albacore building committee and the Winter-Holben architects to design a new museum for the Albacore submarine. With these designs, a 3D print was built to create a physical model that will help visitors visualize the future museum. This will allow people to see how their donations will be used. The current museum has limited space which hinders the staff's ability to create new displays and add different exhibits. The building committee wants to construct a building that will house educational workshops and interactive displays that will give a more immersive experience to visitors. This new museum will have outdoor exhibits leading to the submarine tour, which will maximize the exhibit space and will bring the experience to life. The outdoor areas will allow for less interior congestion and will provide additional activities for visitors. Throughout the Spring of 2020, the project team taught themselves 3D printing and built a working model. This model will be rebuilt at a later time with a larger scale to show further detail.
Authors
| First Name | Last Name |
| --- | --- |
| Jacob | Veronneau |
| Madison | Hastie |
Leave a comment
Submission Details
Conference URC

Event Interdisciplinary Science and Engineering (ISE)

Department Civil and Environmental Engineering (ISE)

Group Investigation and Assessment

Added April 24, 2020, 4:03 p.m.
Updated April 24, 2020, 4:05 p.m.
See More Department Presentations Here